Comment, Comics and the Contrary. Contact: aj_bartlett1977*at*yahoo*dot*co*dot*uk
Here is the second part of the
first chapter
of Empirical Majesty. I am posting this so soon after the first part as I will be away for the next week or so.
Once again the art is provided by Eleonora Kortsarz, an Argentinean artist who can be contacted at elioh7*at*yahoo*dot*com*dot*ar.
If you have not read Part One, click
HERE
first.
Chapter One, Part Two: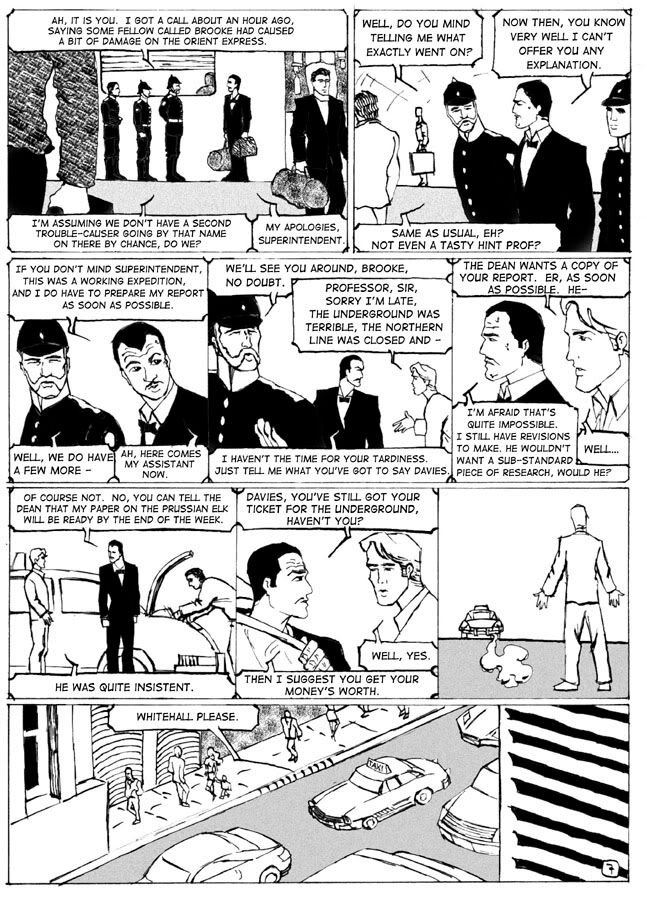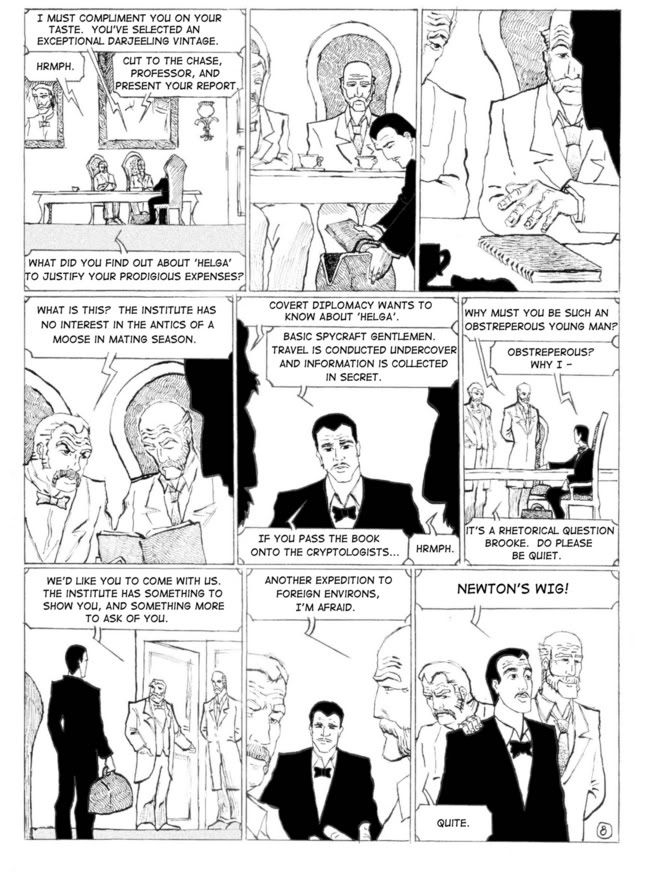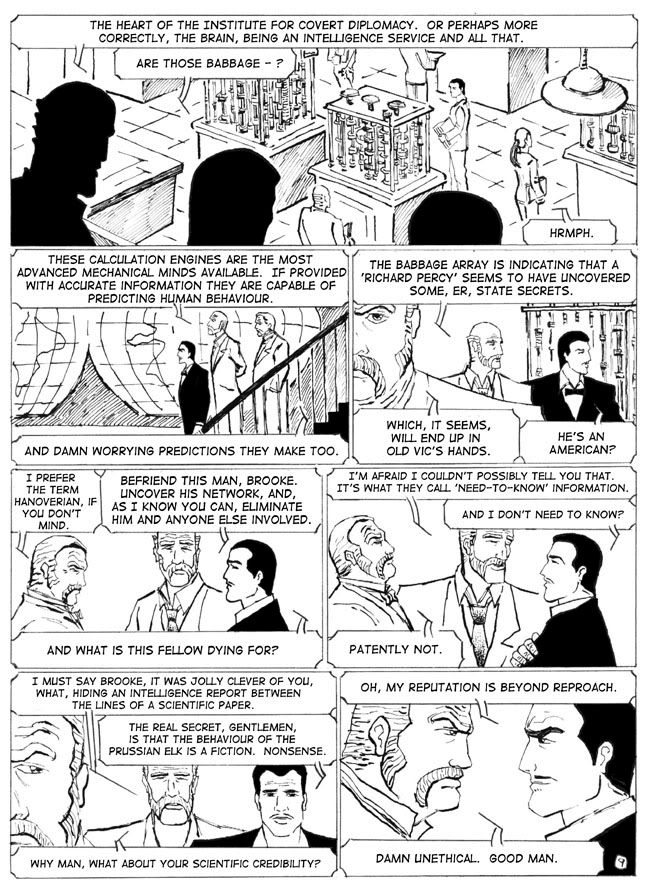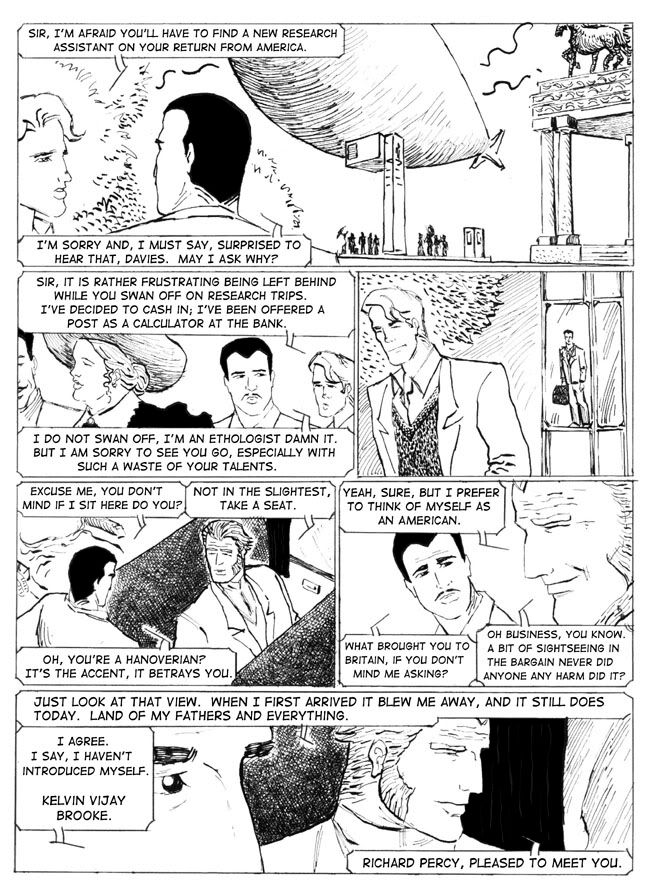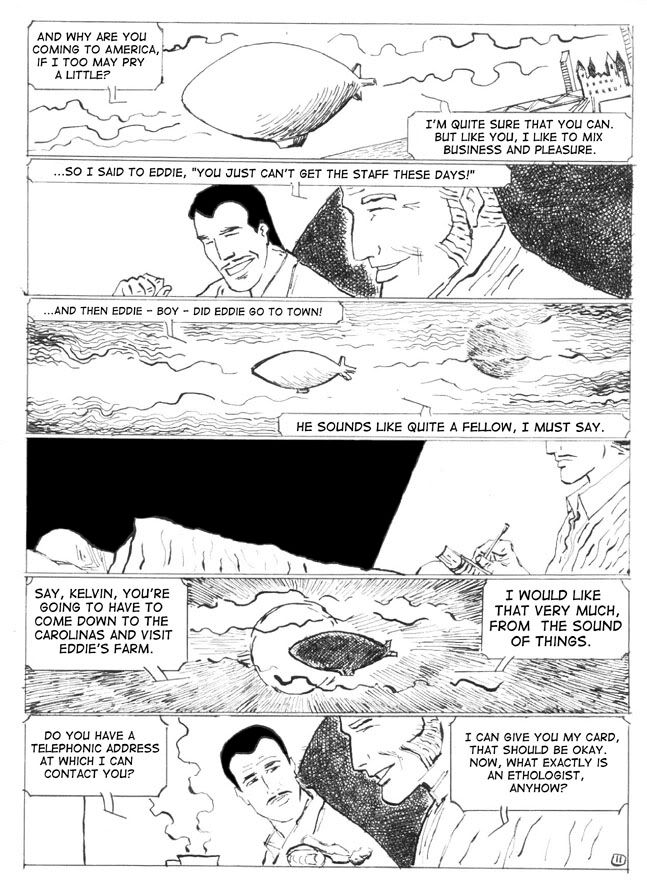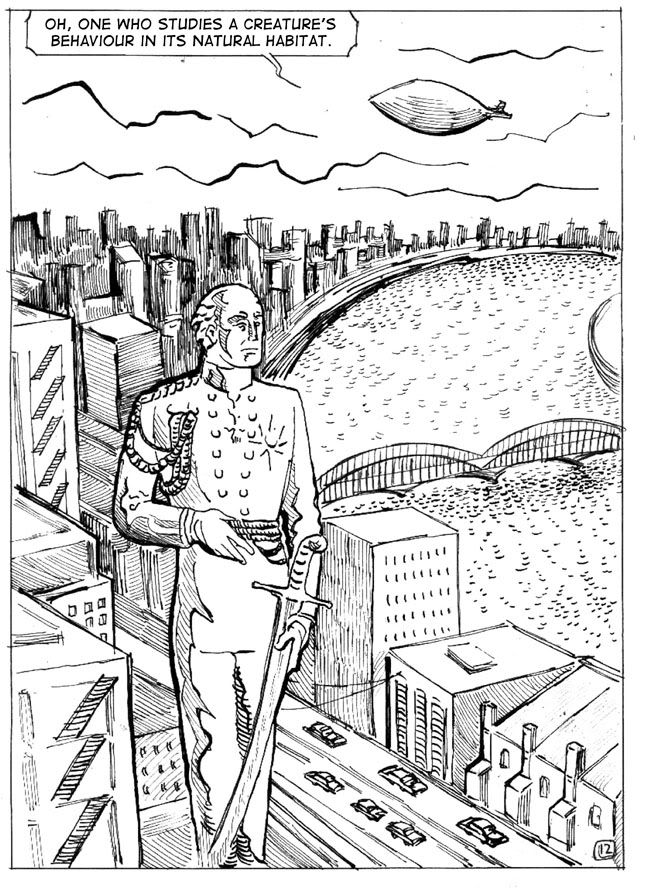 Once again, I ask that people explore the previous work that has been posted on this blog:
Heresy - the History of Alberto Comma
,
Games
,
Guilt Trip
,
Rogue Trooper – Witnesses of War
(fan fiction),
The Song of Wayland
(Bristol Comic Festival 2004 preview pages),
The Unbeatable Man
, and
A Complete Revolution
. The standard apologies for the quality of my writing apply, but please do leave comments.